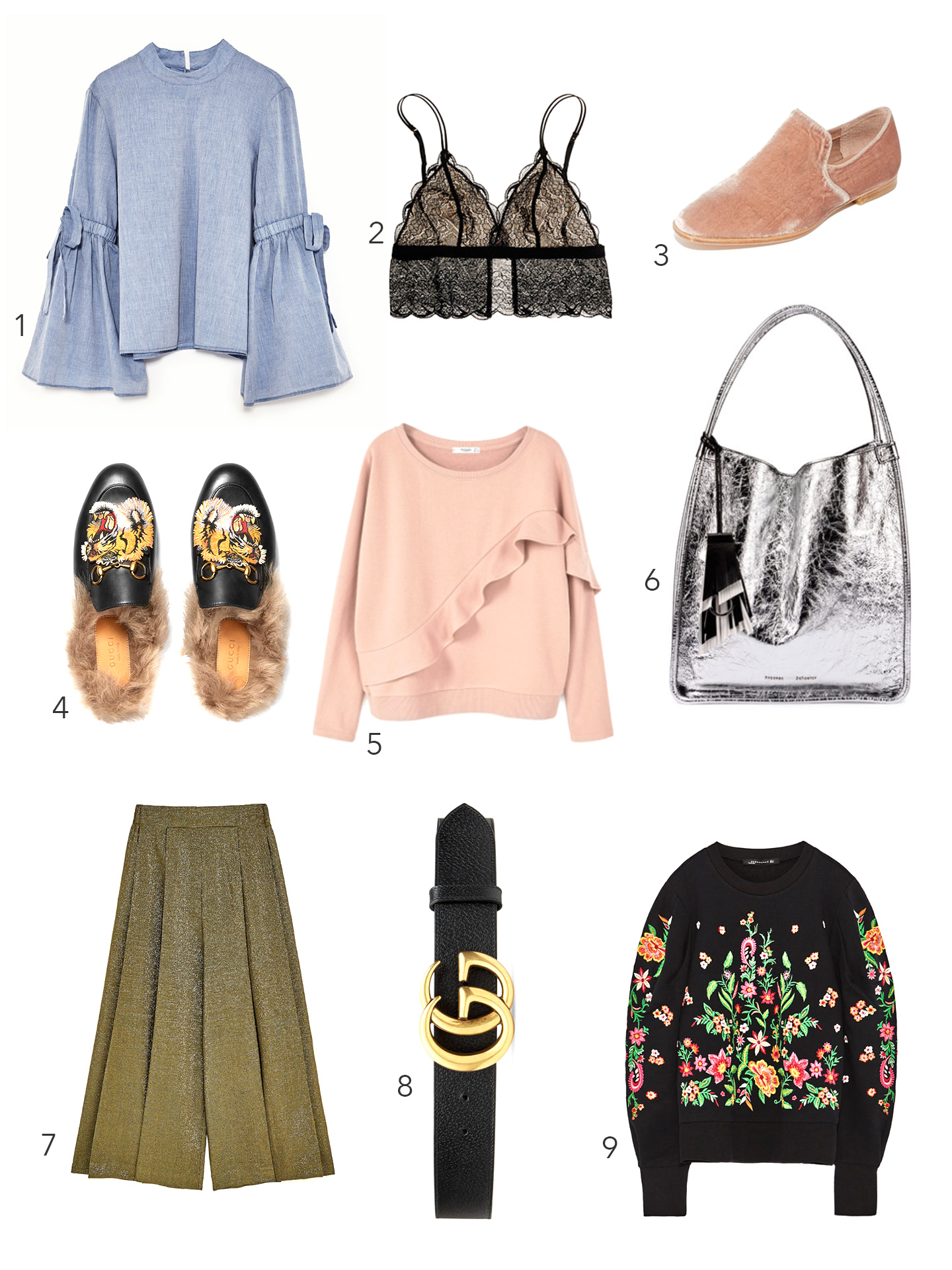 1: Zara // 2: Madewell // 3: Steven
4: Gucci // 5: Mango // 6: Proenza Schouler
7: Zara // 8: Gucci // 9: Zara
With the weather being so mild these past few weeks in Chicago, I'm thinking spring fashion! I'm loving all the patchwork, embroidery, volume and texture trending on the runways and streets. Metallic and blush pinks are still everywhere, and I love it! Also, the logo belt buckle is making a strong comeback.