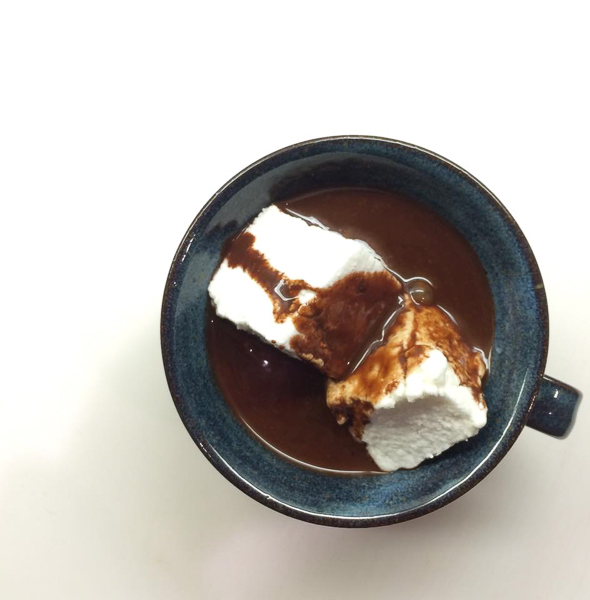 A cup of hot chocolate always seems to taste better during the holidays. Why use mixes and powders, when the real thing tastes better and is just as easy to make. Enjoy!
ingredients
2 oz 85% dark chocolate
1/2 teaspoon (or more) cane sugar
1 cup milk (I use almond milk)
extras:
marshmallows, whipping cream, peppermint sticks, extra chocolate for garnish

how to:
Heat the chocolate in a small saucepan on low until melted.
Add the sugar and milk, whisk until blended. Maintain a low heat, whisking often until desired temperature is reached.
Divide among two 4-5 oz cups. Garnish with marshmallows and fresh chocolate shavings. Or, add a dollop of whipped cream and crushed peppermint sticks.