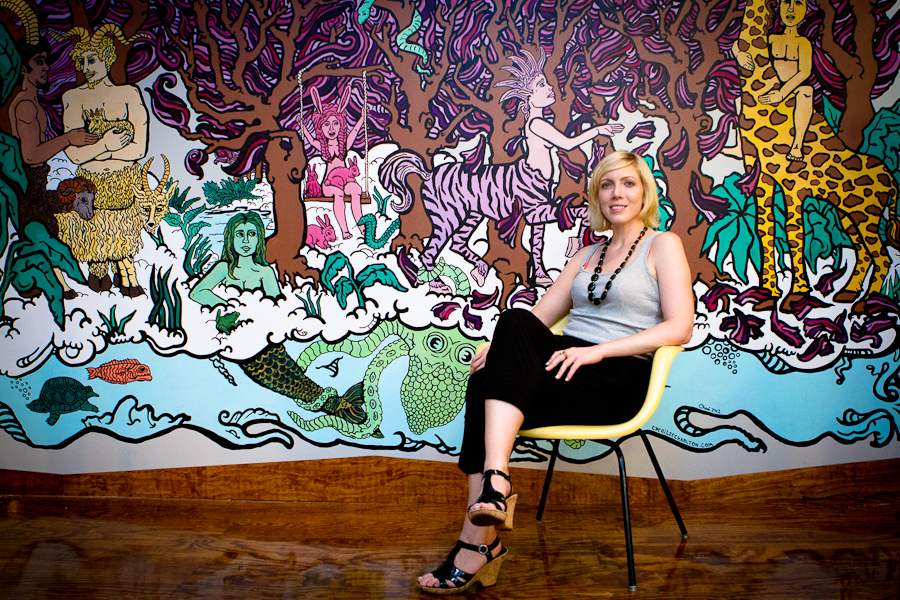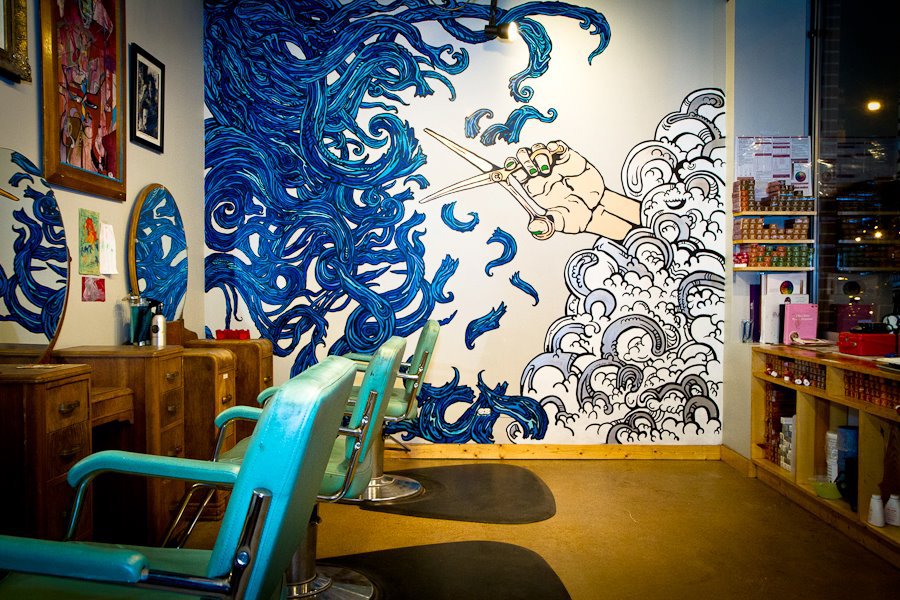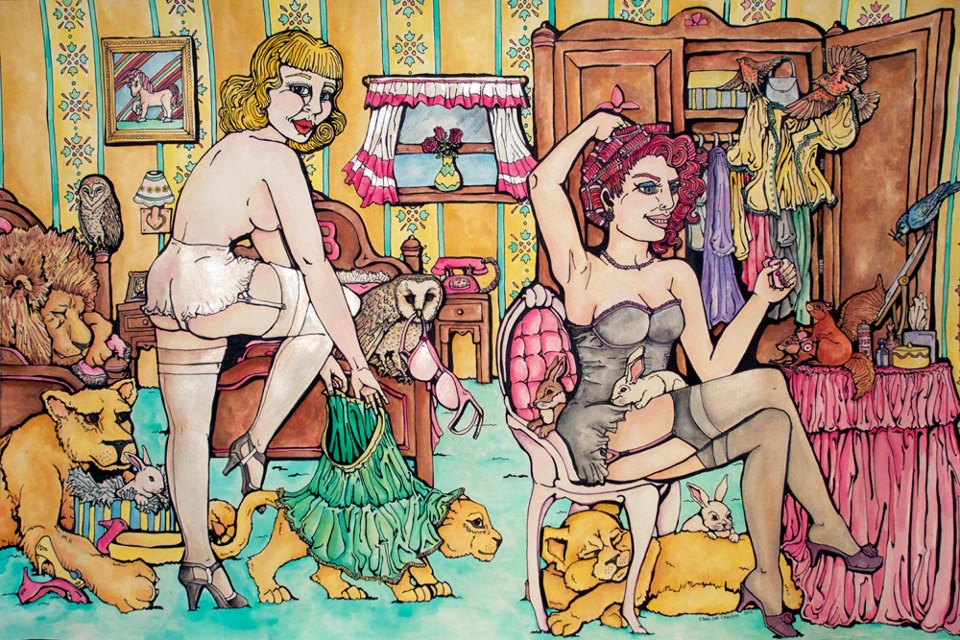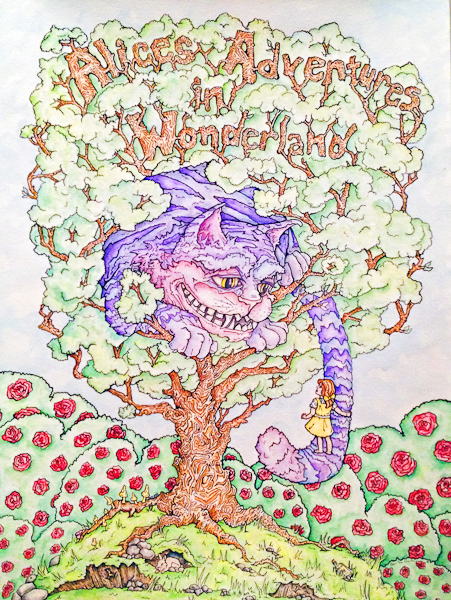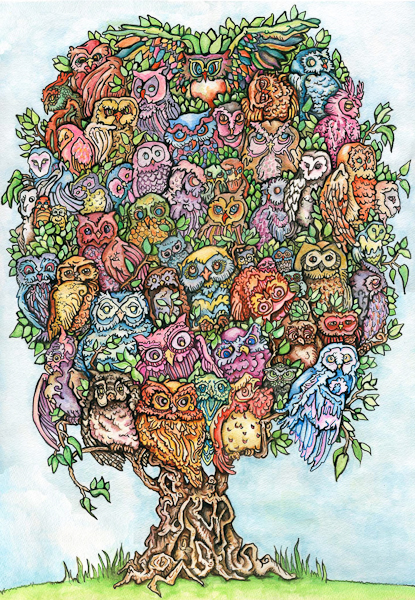 Cheri Lee Charlton is a Chicago-based artist. She is a traditionally trained painter and currently moonlights as an illustrator, muralist, and college instructor. Most of her undergrad and graduate work was completed in Ohio with a year spent studying in Florence, Italy. While living in Florence, Cheri decided to fully pursue a degree in fine art; gaining inspiration from the art surrounding her and walking down the same cobblestone streets as Renaissance masters Leonardo Da Vinci and Botticelli.
A brief statement from Cheri:
I have a style that is evident throughout all my work, may it be coined fine art or illustration. It's always described as colorful but I've heard it descried as whimsical, strange, naughty, cute, and sometimes humorous.  I am a fan of complex busy compositions that allow the eye to wander through and be rewarded with hidden details. I love using organic graphic outlines that I know are inspired from hours of watching cartoons and Disney films.  The colors I use are inspired from my love of fashion magazines and textiles. When I scan through the pages of Vogue it's not just for fashion tips I search for color pallets and patterns within those pages. 
I also had parents who exposed me to not only great music from the 1960's and 70's but also the psychedelic posters and album art that accompanied it; surely this has acted as an inspiration to my use of organic line and sometimes acid bright color pallets. In addition to Saturday morning cartoons my style and the content of my work has also been inspired by my love of commercial art and illustration from the late 1800's early 1900's.  I'm a collector of Victorian valentines and advertisements which I appropriate imagery for a lot of my illustrative work.  My future goals are to write and illustrate a children's book and continue to cover walls with colorful murals. 
Please find more work, information about current and upcoming exhibitions, and work to purchase for your interior space on her website: Cheri Lee Charlton. She is also on Facebook: Cheri Lee Charlton