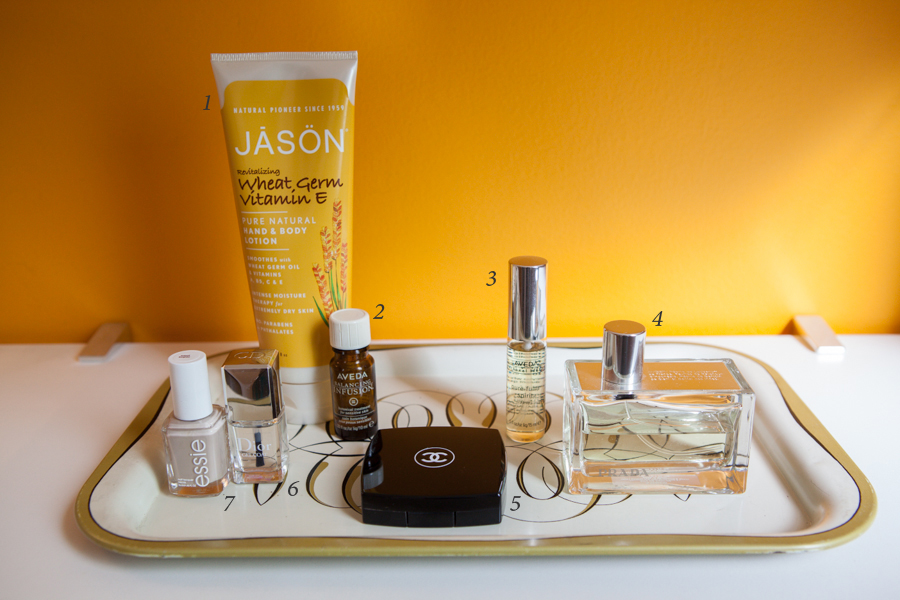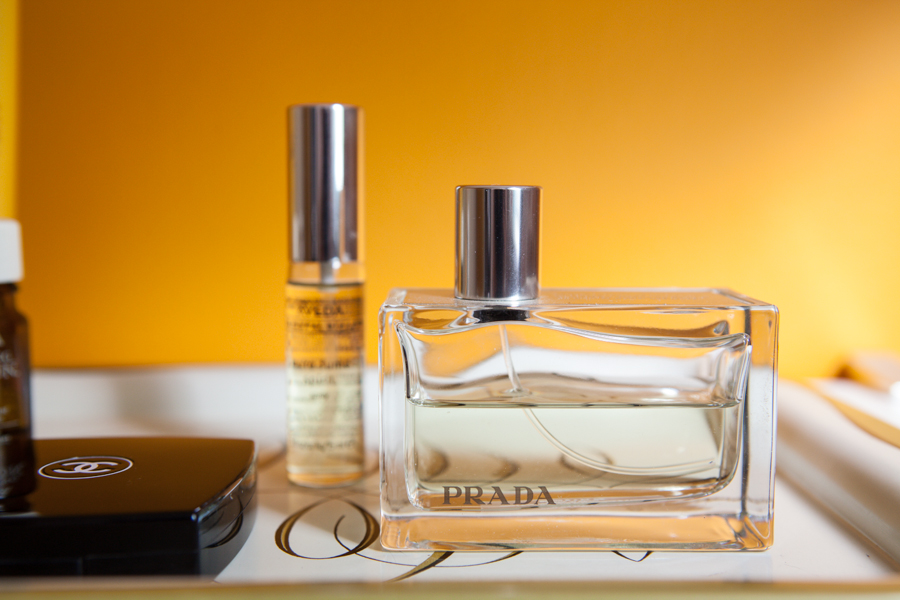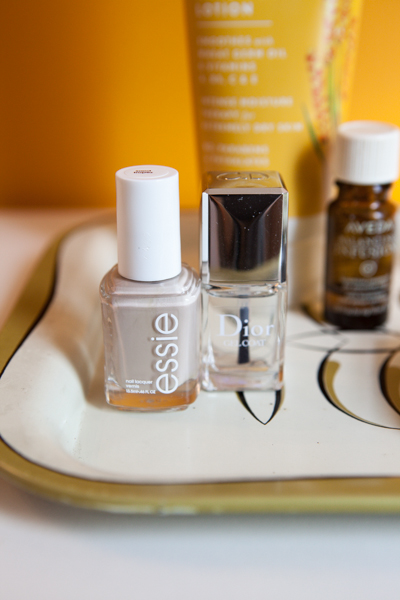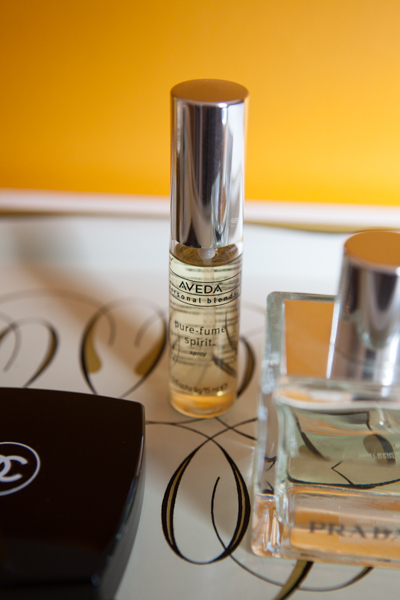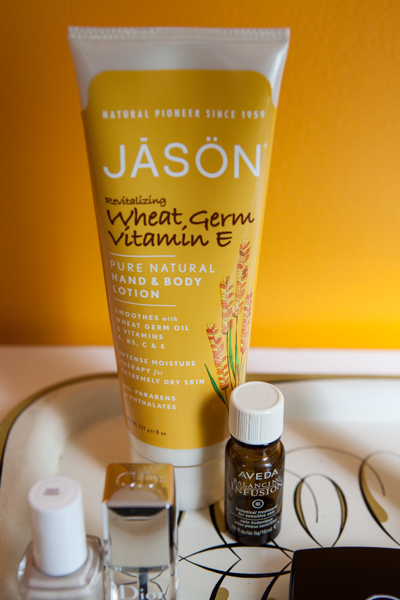 With the weather changing to cooler temperatures and there being less humidity, this means changes to our skin will happen. I have selected a few of my favorite products that I swear by for keeping me hydrated and looking fresh through the season change.
1. JĀSÖN – Revitalizing Wheat Germ Vitamin E Hand & Body Lotion
* A creamy moisturizer for dry skin that's aroma neutral.
2. Aveda – Balancing Infusion

* I like to add 2-3 drops to my body moisturizer to help soothe and add extra hydration to my skin. Bonus: it smells wonderful – ylang ylang and patchouli oils.
3. Aveda – Pure-fume Spirit Spray 
* This is a perfectly blended aroma custom made in an Aveda salon, spa, or experience center. My favorite is #6.
4. Prada – Amber 
* This is my most favorite aroma. I've been wearing it consistently for 7 years. It's a perfect blend of spice, sandalwood, and elegance. Seriously!
5. Chanel – Joues Contraste Powder Blush – Rose Bronze 
* You can never go wrong with Chanel! Rose Bronze is a beautiful warm color and smells like fresh roses.
6. Dior – Gel Coat 
* This gel coat adds extra shine and longevity to your mani & pedi.
7. Essie – Sand Tropez 

* A great neutral for everyday.