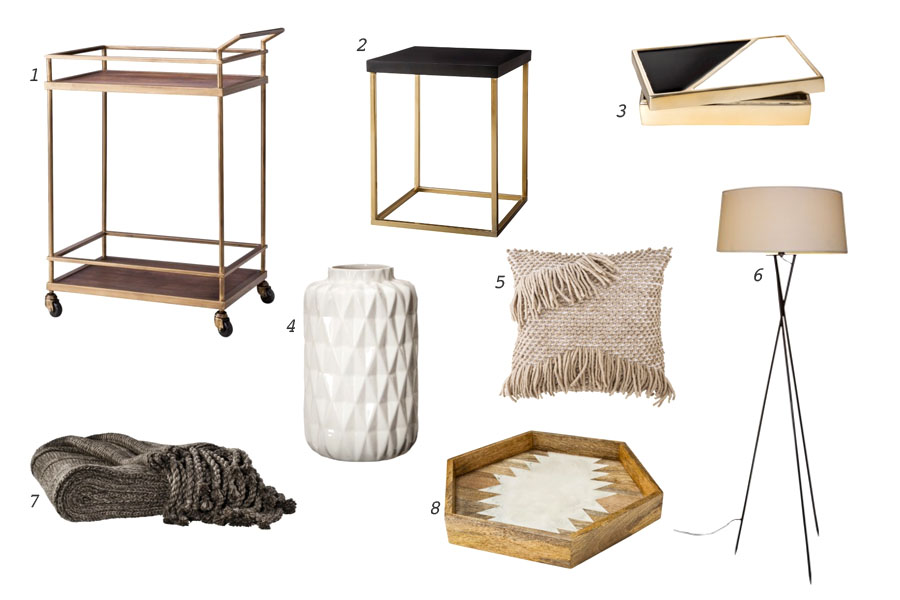 1. Threshold – Wood and Brass Finish Bar Cart // 2. Threshold – Square Accent Table // 3. Nate Berkus – Aluminum Enameled Decorative Box //
4. Threshold – Faceted Stoneware Vase //  5. Nate Berkus – Decorative Woven Pillow with Front Fringe // 6. Orbit Trio Floor Lamp //
7. Threshold- Knit Tassel Throw //  8. Nate Berkus – Wood and Resin Hexagon Tray
I have always enjoyed home decor and accessorizing my interior space. I am constantly rearranging and often find myself planning how I can refresh our home. Recently it seems, the home decor at Target has expanded with a variety of accessories, designer collaborations, and affordable pieces for the home. Enjoy!