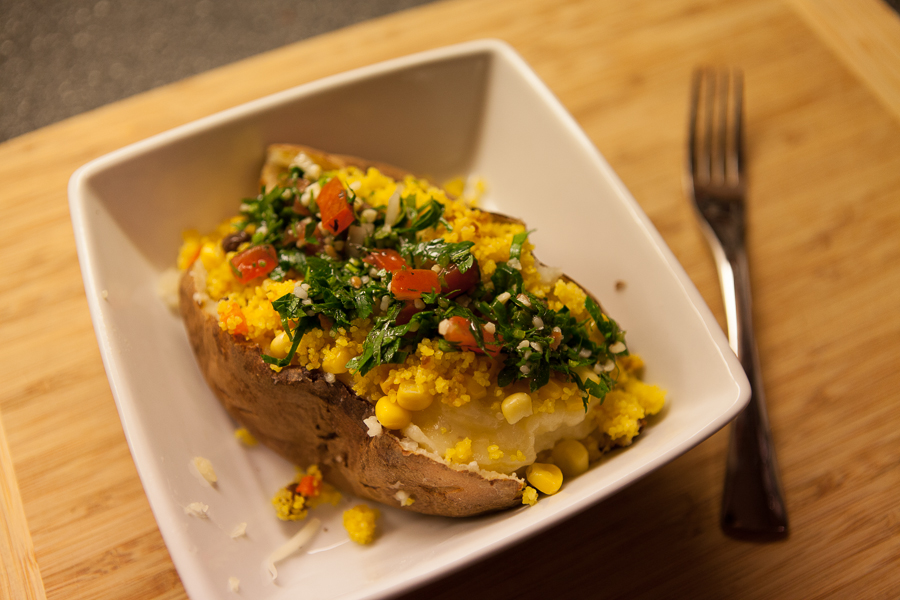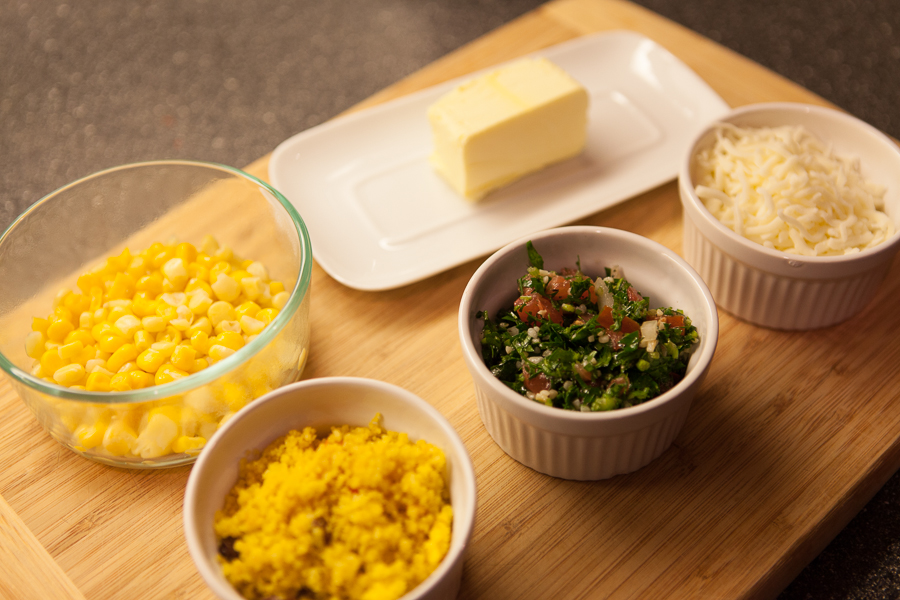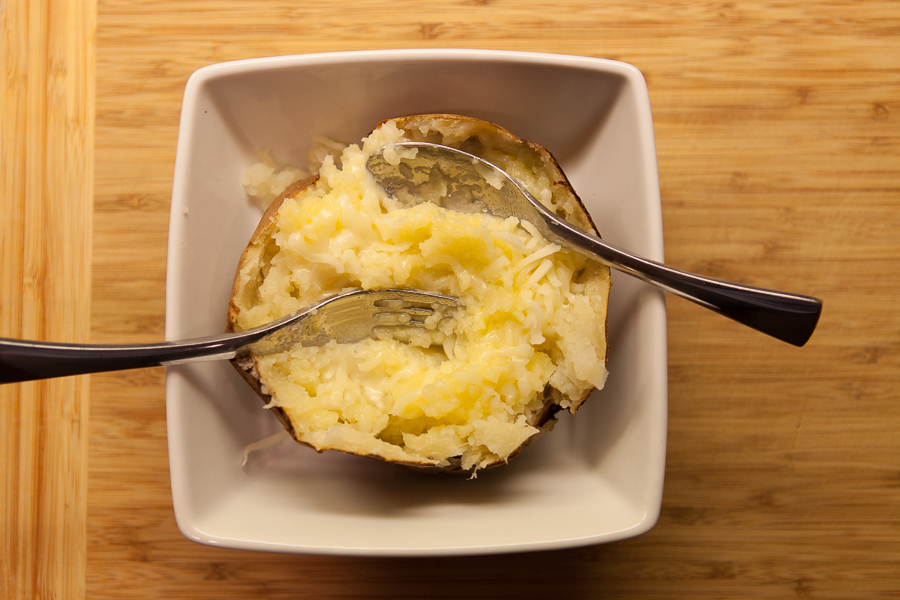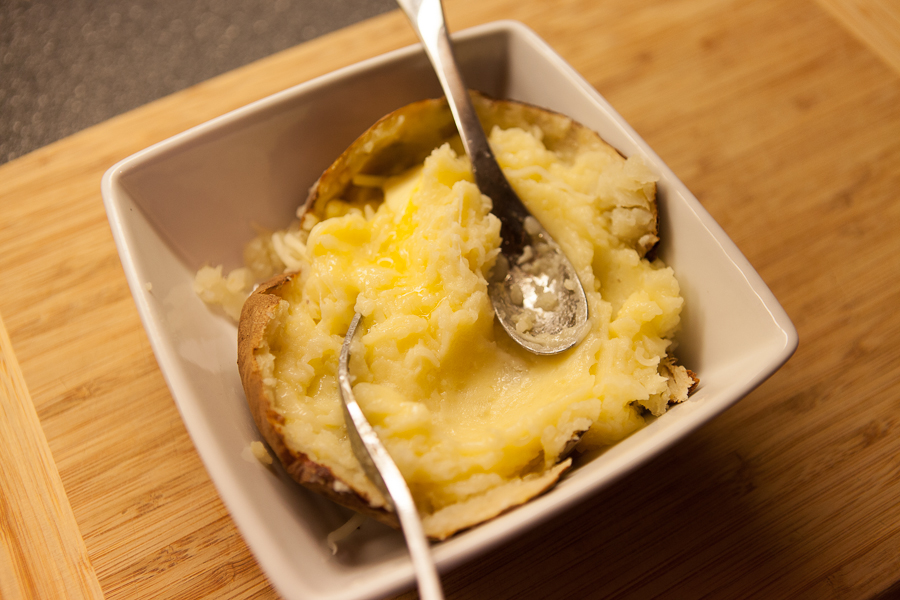 A popular street food in Istanbul is kompir – giant baked potato filled with everything imaginable. You'll find kompir stands all over the city, offering toppings such as hot dogs, pickles, cabbage, corn, roasted red peppers, peas… On our recent trip this summer, I certainly enjoyed a potato or two, or three! My favorite combination was roasted red pepper, corn, and bulgur. So, with the crisp fall weather here to stay, I decided to create this yummy comfort food at home!
Step 1:
Preheat oven to 425°. Pierce each russet potato with a sharp knife about 10 times in approximately 1-inch intervals.
Step 2: 
Rub the outside of the (clean) potato with extra virgin olive oil. Then, roll the potato in coarse sea salt before baking. This adds a great savory flavor to the skin.
Step 3: 
Place potatoes on a baking sheet and bake for approximately 1 hour. If you have a convection oven, use it. Or, rotate potatoes after 30 minutes.
Step 4:
When the potatoes have finished baking, carefully slice and blend in butter and cheese. Blend together until a mashed potato consistency is created and add toppings. Mine include: hot couscous salad, tabouli salad and steamed corn.