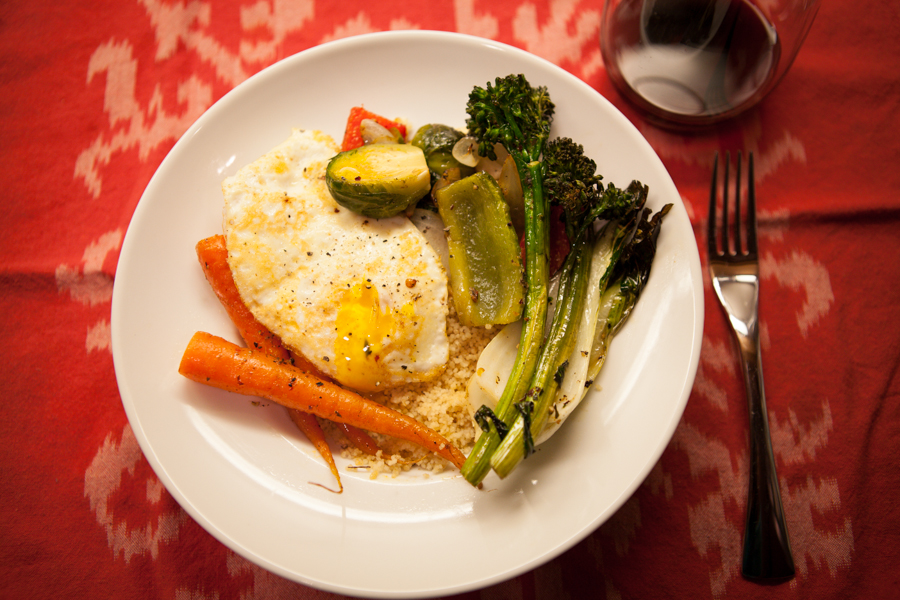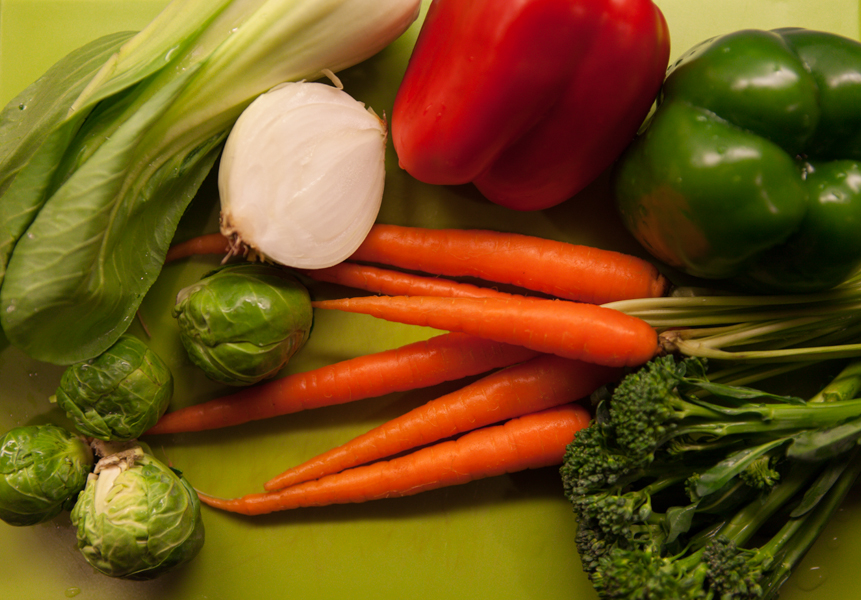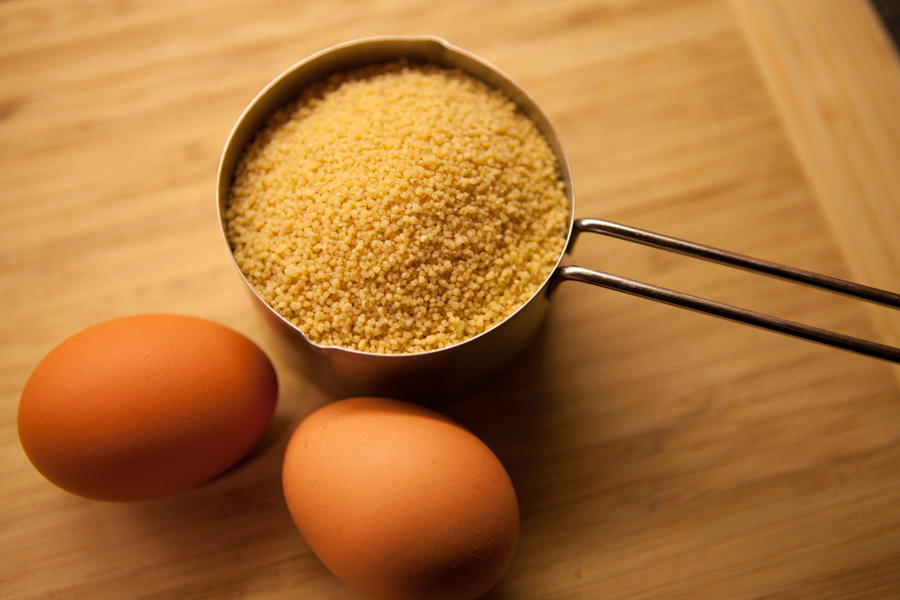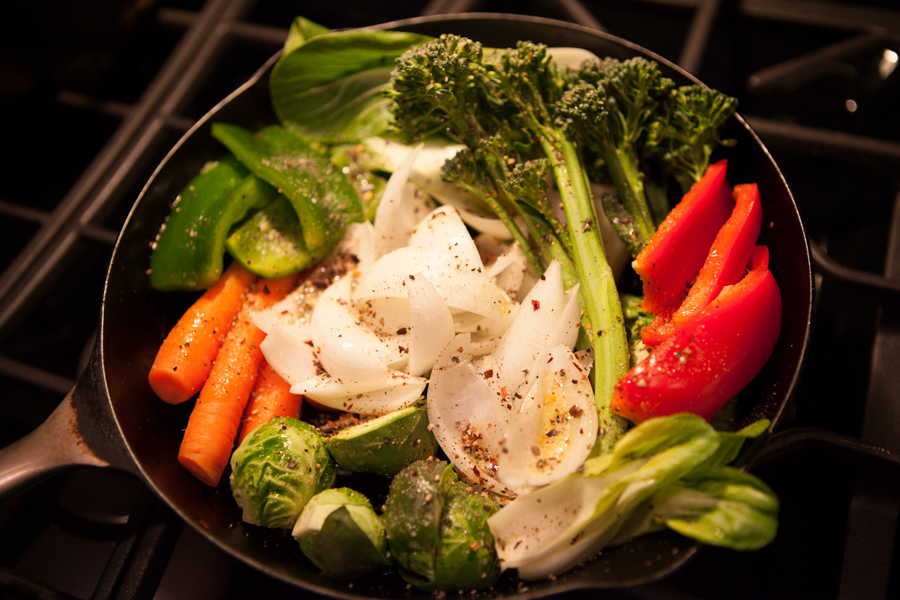 With all of the delicious holiday candies and baked goods at our fingertips, a break from such caloric foods is always refreshing. Here is an easy vegetable dish to enjoy. I like adding a fried egg for protein and the yolk adds a nice flavor to the couscous.
4 brussels sprouts
6 baby carrots
1 small sweet onion
1/4 red pepper
1/4 green pepper
6 baby bok choy leaves
4-6 baby broccoli
3 tbsp extra virgin olive oil
1 1/2 tbsp freshly ground pepper
1 1/2 tbsp Trader Joe's South African Smoke 
2-3 eggs
1 cup couscous
Step 1:
Preheat oven to 350°. Prep all vegetables.
Step 2:
Add spices and EVOO, mix well in an iron skillet.
Step 3:
Roast in oven for 30 minutes, stir once.
Step 4:
Prepare couscous 10-15 minutes before vegetables are finished.
Step 5:
Fry egg. Plate vegetables over couscous and top with fried egg.