I'm leaving this week for Rome and thought I would share my tips for packing light. International
travel with a small suitcase and carry-on can be easy and completely manageable.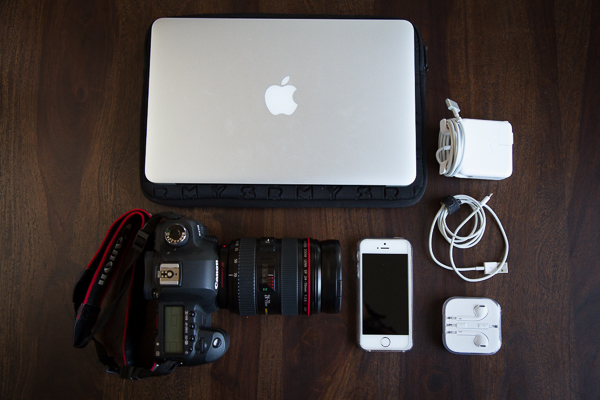 All the tech essentials I need to stay in the loop: inbox, music, webs, blog, and work.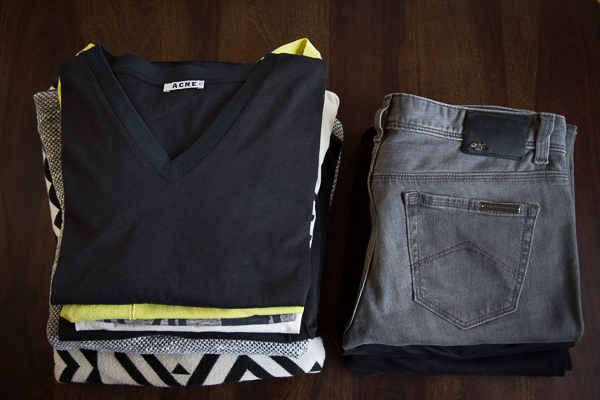 Keep it simple. Seriously, just the essentials: tees, jeans, and a sweater or two.
Edit your look from day to night with accessories: scarf, different shoes, makeup.
You can never go wrong with a leather jacket.
Perfect for a chilly morning and later for dinner in the evening.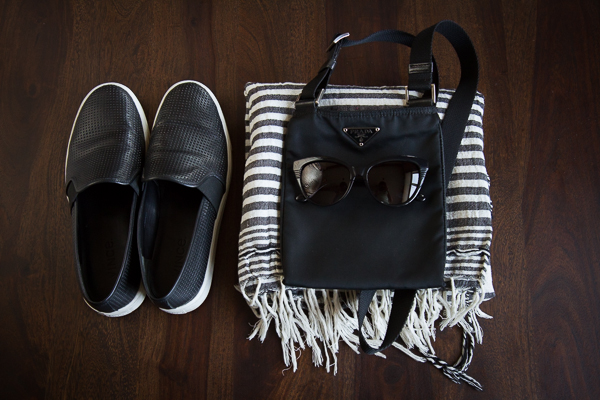 Keep your accessories to a minimum and select neutral colors that will go with any look.
I usually bring 3-4 pairs of shoes: flats, boots, sneakers.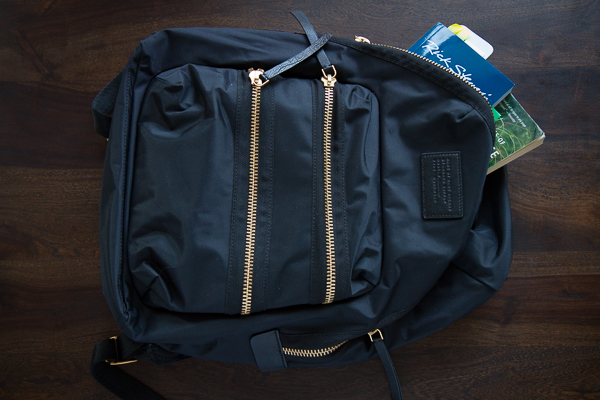 this backpack = the perfect carry-on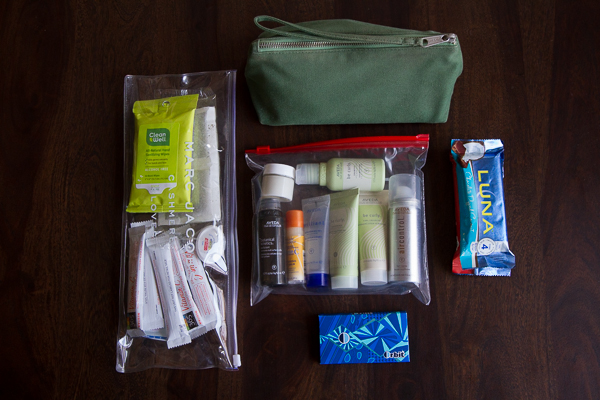 Besides packing my technology in my carry-on, I always pack a few toiletry items and my
makeup bag (TSA regulated sizes in a quart-sized plastic bag) should anything happen to my
checked suitcase. I also bring along vitamin C packets, Zicam, green teabags (I drink tea everyday
and prefer my own:), and hand wipes. A few snacks and gum, too.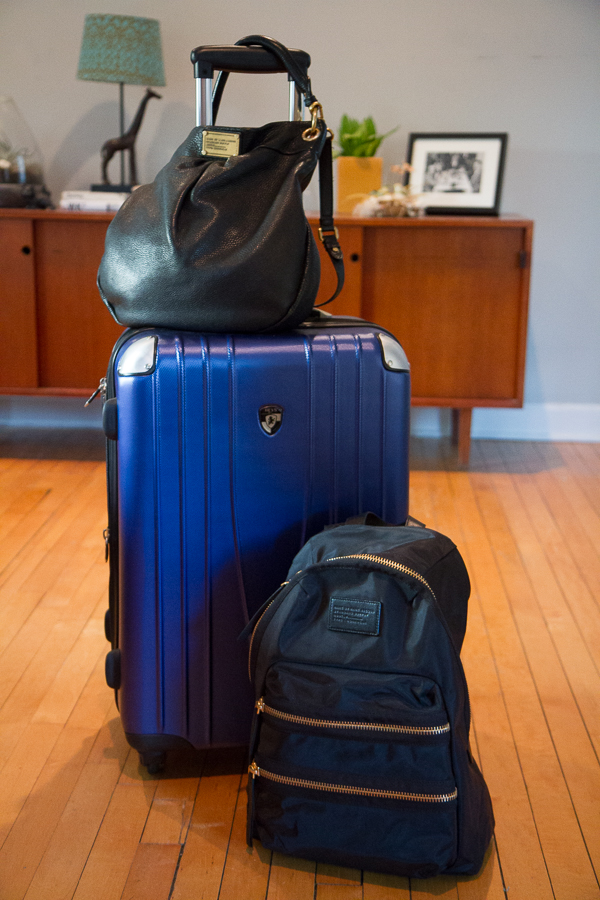 Everything I need for a 7-day trip in Rome. This Heys 26″ suitcase is the perfect size for me to
wheel around the airport and easily carry up several flights of stairs in Rome.

carry-on
Marc by Marc Jacobs backpack
tech/entertainment:
– Macbook Air
– camera
– earbuds
– magazines
– book 
sustenance:
– Luna Bars
– vitamin C packets and Zicam
– green tea
– granola bars
miscellaneous:
– passport
– 1 quart-size bag with TSA approved toiletries
– makeup bag
– hand wipes
– scarf, sweater, and socks (since I'm always cold during flights)
checked luggage
Heys 26" suitcase

– toiletries (everything over 3 oz)
– chargers and adapters
– extra shoes
– umbrella
– European hairdryer
– clothes for 7 days