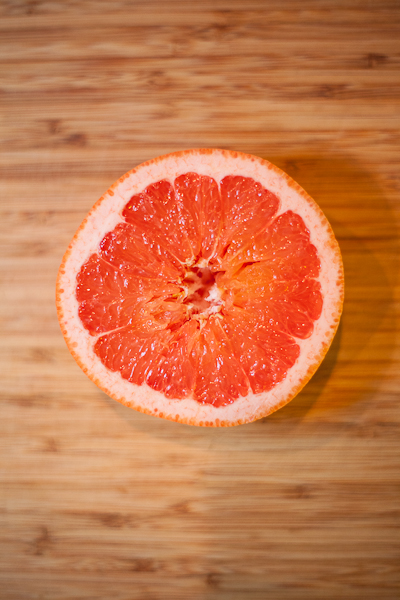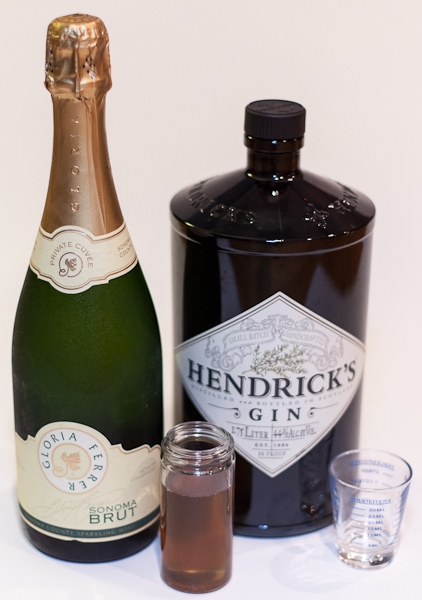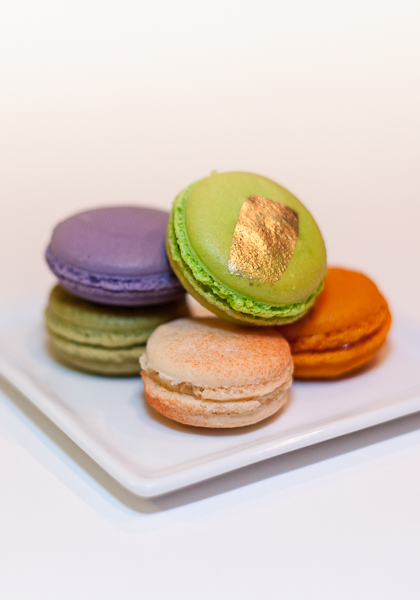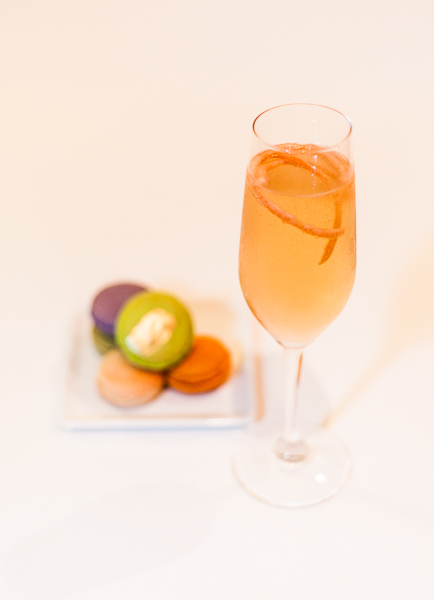 The French 75 cocktail is typically made from gin, lemon juice, sugar, and Champagne. I switched the recipe up a bit by trying it with grapefruit juice and a simple syrup. The grapefruit juice provides an extra tart flavor, making it a little more refreshing. Rather than using granulated sugar, a simple syrup is smoother and blends evenly throughout the cocktail. Macarons are a perfect pairing to this refreshing bubbly. These beautiful French pastries are from Vanille Patisserie.
simple syrup:
1/4 cup water
1/4 cup sugar
Bring water and sugar to a simmer in a small saucepan until the sugar is completely dissolved.
Remove from heat, allow the syrup to completely cool.
*Makes approximately 10 cocktails.
French 75.5:
1 oz. gin
1/2 oz. simple syrup
1/2 oz. fresh squeezed grapefruit juice
Champagne or dry sparkling white wine
grapefruit twist, to garnish
Combine gin, simple syrup, and grapefruit juice in a cocktail shaker filled with ice. Shake well and pour into Champagne flute.
Top with Champagne or dry sparkling white wine and garnish with grapefruit twist.